Feedback
How's the website doing?
Catalogues & Brochures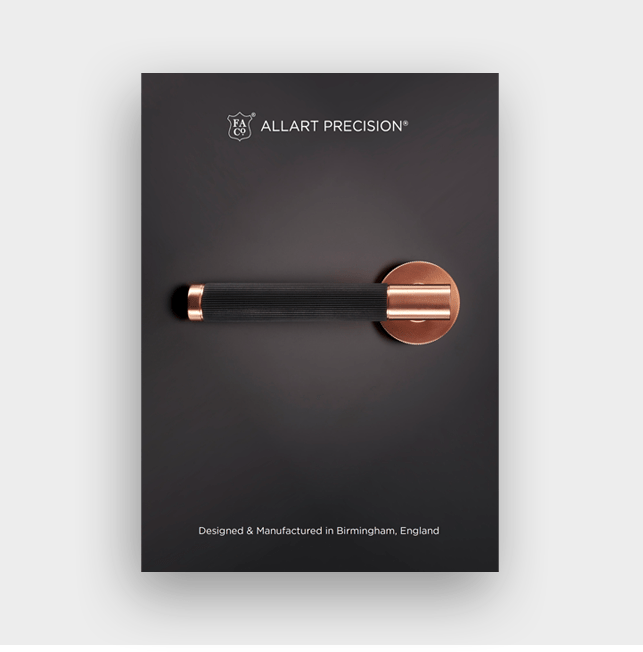 Allart Precision
Our latest Brochure introduces our new collection of fine cut hardware featuring engineered knurled patterns and precision cuts, suited through each design.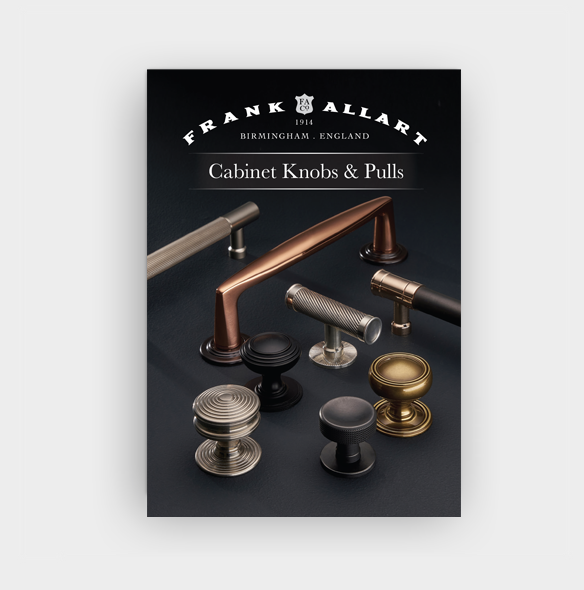 Cabinet Knobs & Pulls
Our latest Cabinet Knobs and Pulls Brochure puts together a comprehensive overview of our full cabinet range, with line drawings and size charts. It also shows the plates that are available.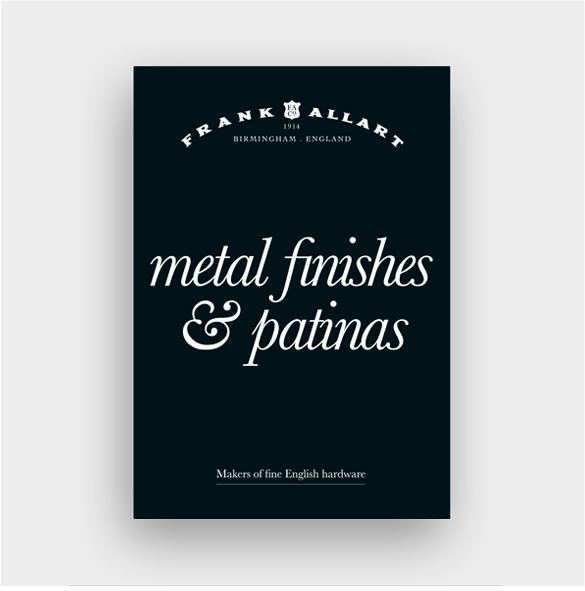 Finishes & Patinas
We are pleased to introduce our latest range of over 40 traditional and exclusive metal finishes and patinas.
Specification Catalogues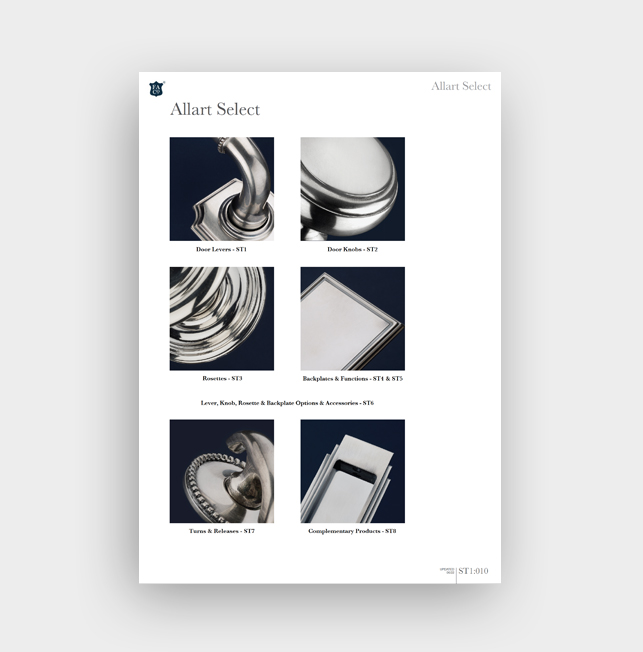 Allart Select
Allart Select - ST1 to ST8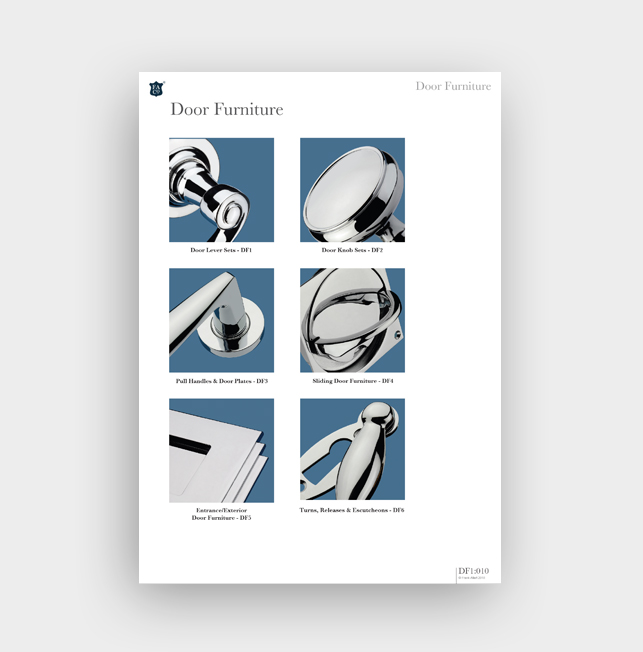 Door Hardware
Door Hardware - DF1 to DF6
Cabinet Hardware
Cabinet Hardware - CF1 to CF3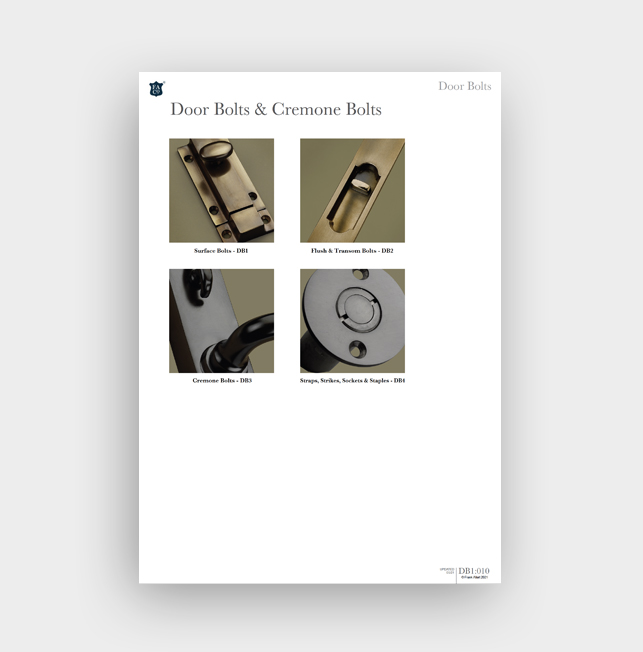 Door Bolts & Cremone Bolts
Door Bolts & Cremone Bolts - DB1 to DB4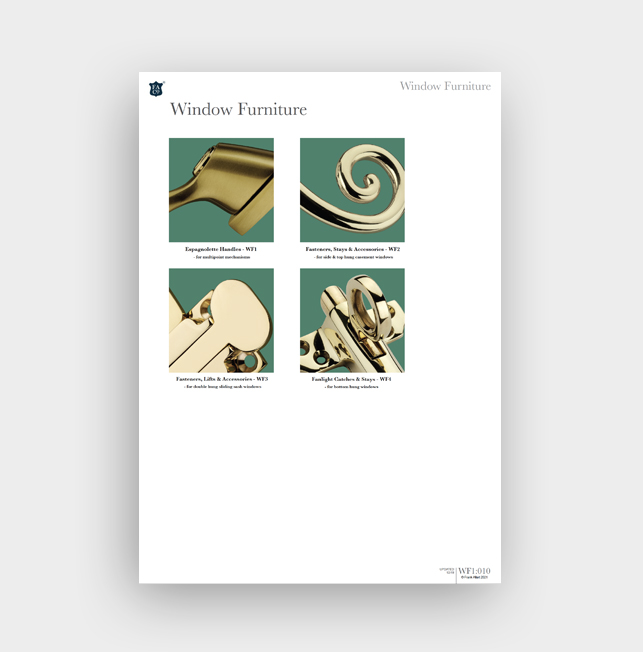 Window Hardware
Window Hardware - WF1 to WF4S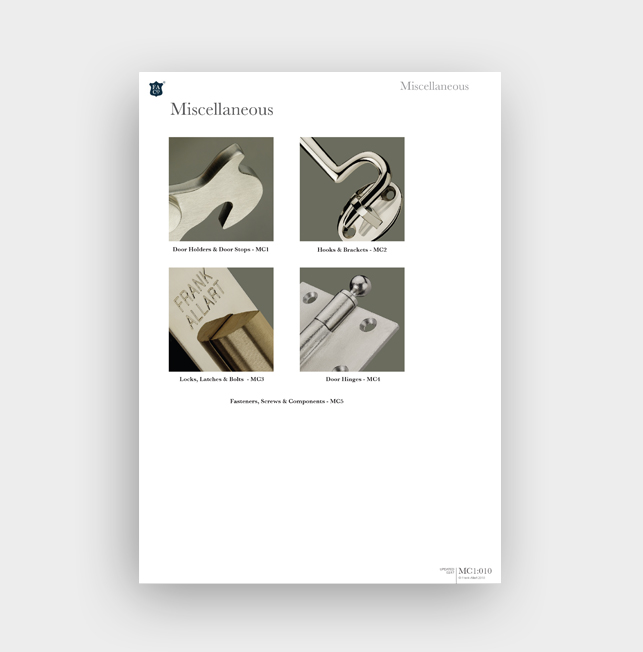 Miscellaneous
Miscellaneous - MC1 to MC5