Feedback
How's the website doing?
Custom Made.
Your dreams, brought to life.
We have a simple philosophy. If you want it, we'll build it. We have made countless custom products for customers over the years and feel it is still an important service to give. Allowing our customers to create hardware that suits their ideas and dreams, and helps fully realise their designs.

To see how we can help bring you dreams to life, get in touch with us and talk to one of our experienced sales team who will talk you through every stage of the process.
Contact Us
Want to visualise your lever or knob? Why not use our Configurator tool to help see how our levers or knobs look across a variety of different backplates.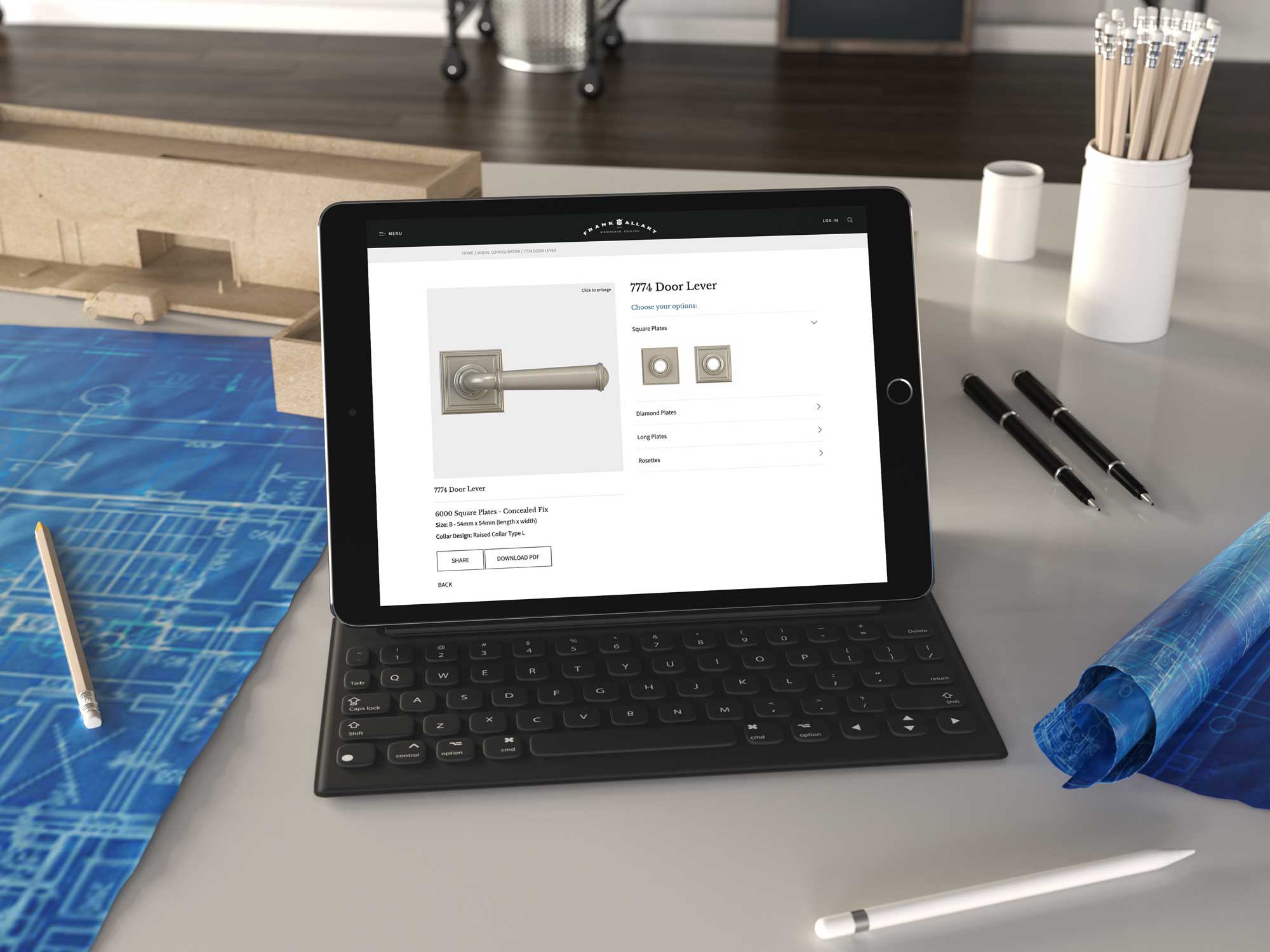 Visualiser
We've built a custom Visualiser so you can easily see hardware combinations and choose exactly what you want for your next project.
Visualise a vast selection of combinations
Download a simple spec sheet PDF
Subscribe to our mailing list